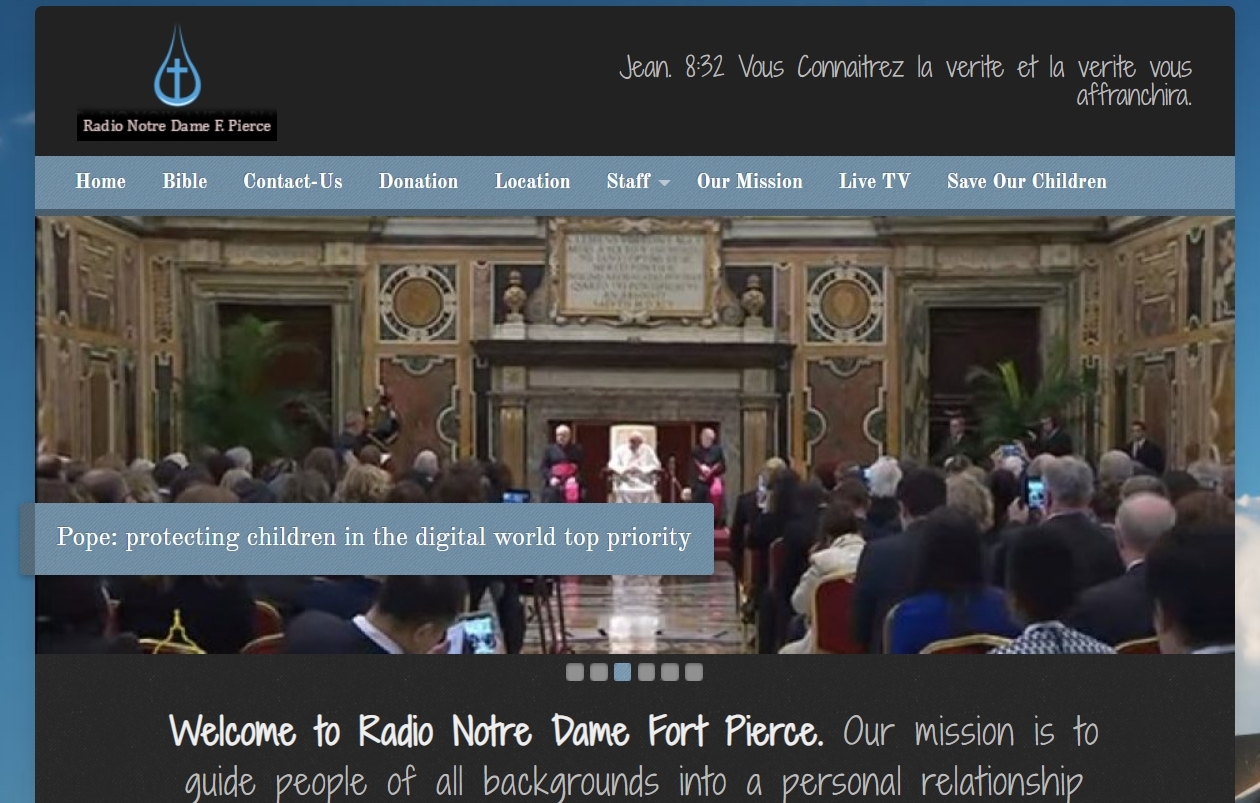 Radio Notre Dame Fort Pierce Fl.
First Haitian Ordained Priest Lives up to His Mantra at Fort Pierce Catholic Mission . Behind the Rev. Yves Geffrard's desk at Notre Dame Catholic Mission, a plaque's big letters read "Don't Quit."
For Geffrard, who administers the Fort Pierce church, that mantra led him to become the first black and first Haitian ordained by the Diocese of Palm Beach County in 2001.

arochial vicar of Our Lady of Lourdes Parish in Boca Raton. Other job experience: Newly appointed spiritual director of Haitian missions and ministry in the Roman Catholic Diocese of Palm Beach.
Education: Studied English at Palm Beach Community College; master's degree in divinity at Notre Dame Seminary in New Orleans. Also did graduate studies in Haiti.
Personal: Age 38. Born in Limonade, Haiti. South Florida resident since 1995. www.radiondfp.org